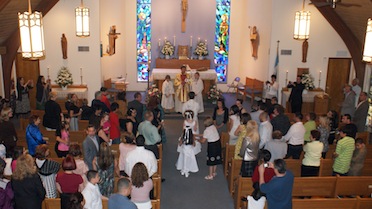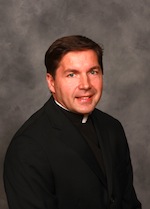 For Christ did not send me to baptize but to preach the gospel, and not with eloquent wisdom, lest the cross of Christ be emptied of its power. For the word of the cross is folly to those who are perishing, but to us who are being saved it is the power of God. (1 Corinthians 1:17-18)
Holy Cross Parish is located in Woodland Park, New Jersey at 220 Browertown Road.
Holy Mass is offered on Sunday at 9am and 11 am with School of Christian Living Classes (Sunday School) held from 10:05am to 10:50am. We have a regular schedule of liturgies including a weekly Holy Mass for healing, devotional services, and activities.
You can make a donation to help Holy Cross using PayPal:
Our Pastor is the Rev. Joseph R. Cyman. The Parish Chairman is Mrs. Lynn Imperiale. For more information, or in an emergency, please call Fr. Cyman at 973-256-4888.
Download/View our Introductory Brochure. View our Blog for Announcements, Happenings, and Pictures. Our Calendar and Weekly Bulletins are also available. If you wish to contact us by E-mail please use our contact form.
The latest posts from our blog: